One of Jamaica's most talented artists, Nakazzi Hutchinson graduated from the Sculpture department at the Jamaica School of Art at the top of her year, returning to live in Jamaica after spending many of her early years in Barbados, London, and New York.


She was awarded the Mutual Life Artist of the year award, carrying away both prizes, the public award as well as the juried prize. To date she is the only artist to have won them both simultaneously.
She has exhibited extensively in museums and galleries across the Caribbean and internationally in places such as Miami, New York and Berlin, where she captured the imagination and awe of a wide and varied audience.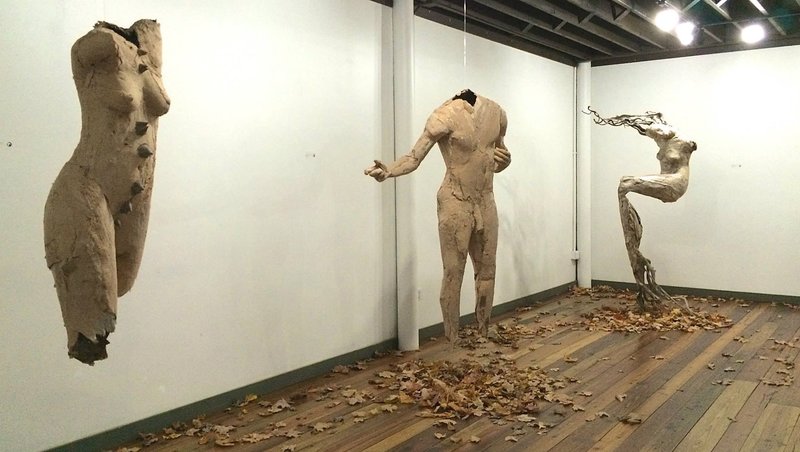 Her large scale sculpture based installation work utilizes a variety of organic materials, suspended floating life sized figures
The Jamaican National Gallery has represented her installations and carries her work in their permanent collection.
She is an extraordibary interior designer and has worked consistently to create indigenous tropical environments with unusual artistic flair.
She is also popularly known for her ceramic masks adorned with natural materials which represent a distinctly Afro-Caribbean aesthetic and identity.
Her African Name "Nakazzi" means woman of Substance" and through her work she continues to strive to embody this ideal.